It's not about us, It is all about you

We strive to make your visit with us the best it can be.
We do our best to give you the best service we can offer at the lowest possible prices.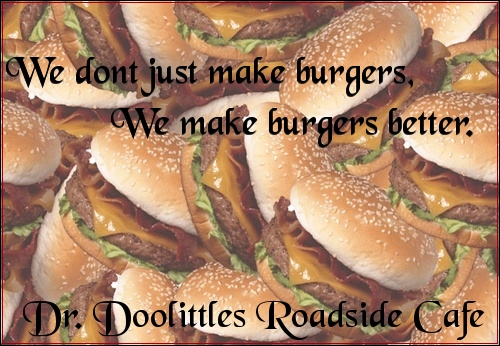 After a few trials and errors the Roadside Cafe was established in 2000. It is owned by Dr. Jeffery Rice of Dubois, Pa. Dr. Rice is a local Oral Maxillofacial & Aesthetic Surgeon. Dr. Rice has brought many jobs to the area and takes pride in watching his dream grow with each passing day.
The restaurant is ran by Donna Gibson and her staff. Donna has been in food service management for 30+ years and she will go out of her way to ensure your visit is the best possible.
Our menu is always growing. We keep our prices as low as possible so we can pass the savings back to our valued customers.