Things To Do
Here at the Roadside Cafe we want you and your family and friends to have a pleasant visit.
We offer a 2400 Sq. Ft. laser tag Arena, A 14 hole Dinosaur themed glow in the dark mini golf, an 18 hole outdoor mini golf and of course our restaurant, dining room and our famous ice cream.
Laser Tag & Laser Tag Rental
Our laser tag arena is 80'x30' and 2400Sq. Ft. of raw fun. it is played under blue lights with fog and music. Set in a galaxy far from home with stars and planets we guarantee the fun will never stop.

The cost is the lowest around for an arena this size at only $3.00 per person per game.

Laser Tag is open to the public:

Thursday - 4:00pm - 8:00pm
Friday - 4:00pm - 9:00pm
Saturday - 4:00pm - 9:00pm
Sunday 4:00pm - 8:00pm

Laser Tag Rental

The laser tag arena can be rented for your parties needs by calling 814-375-7080

We offer two (2) hour parties for $100.00

Rentals can be made:

Saturdays - 11:00am - 1:00pm / 2:00pm - 4:00pm
Sundays - 11:00am - 1:00pm / 2:00pm - 4:00pm

If you have any questions please feel free to call us.
Indoor 14 Hole Mini Glow Golf
The mini glow golf is played under black lights to give the effect of playing golf in the land of time. Dinosaur themed, the vision itself is a spectacle to behold.
The cost to play mini glow golf is $3.00 Per Person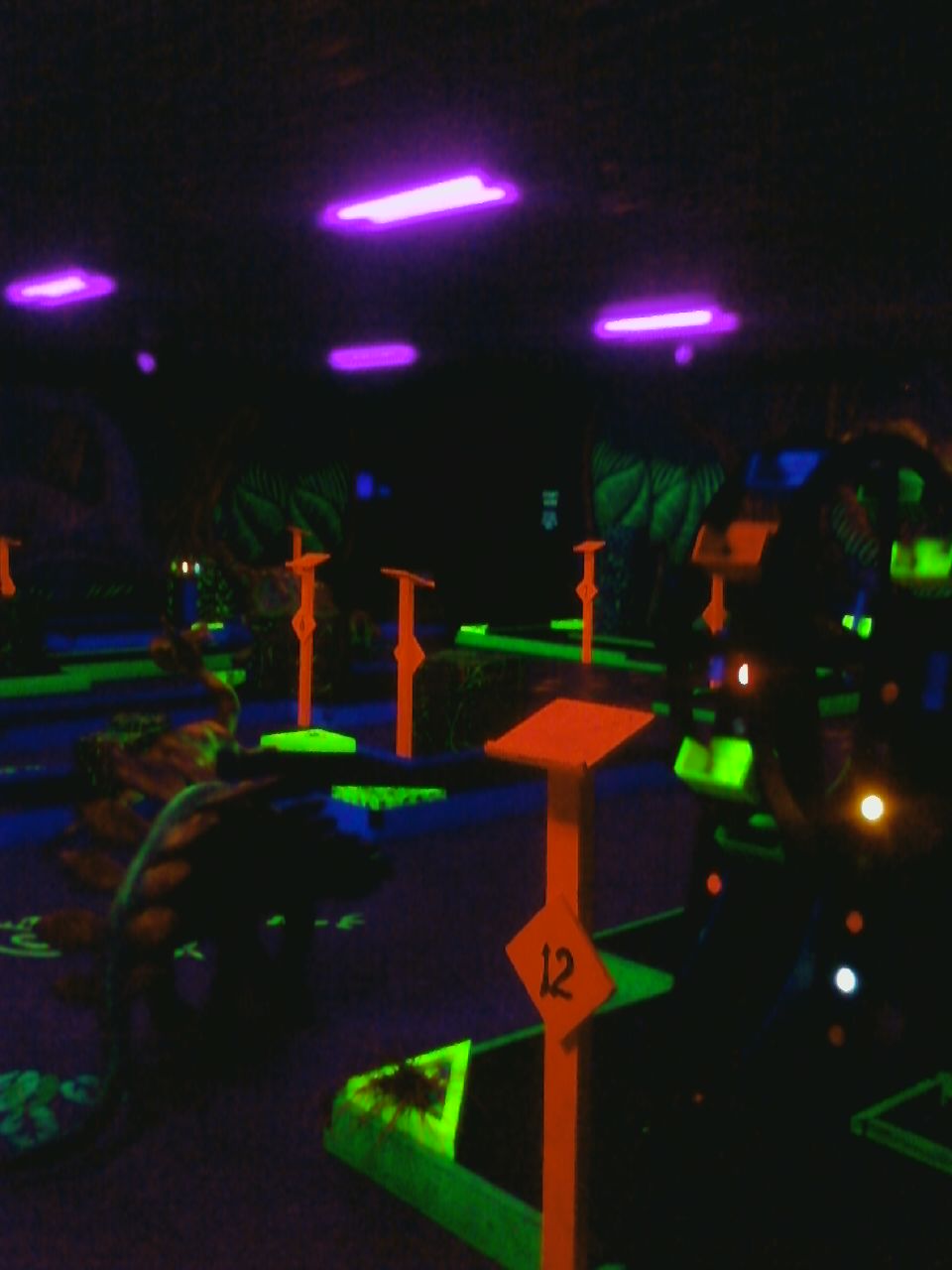 Outdoor 18 Hole Mini Golf
The 18 hole mini golf is out in the great outdoors and it too is dinosaur themed. Set with a realistic volcano and dinosaurs we agree it is a fun time to spend with family and friends.
The cost to play outdoor mini golf is $4.00 Per Person